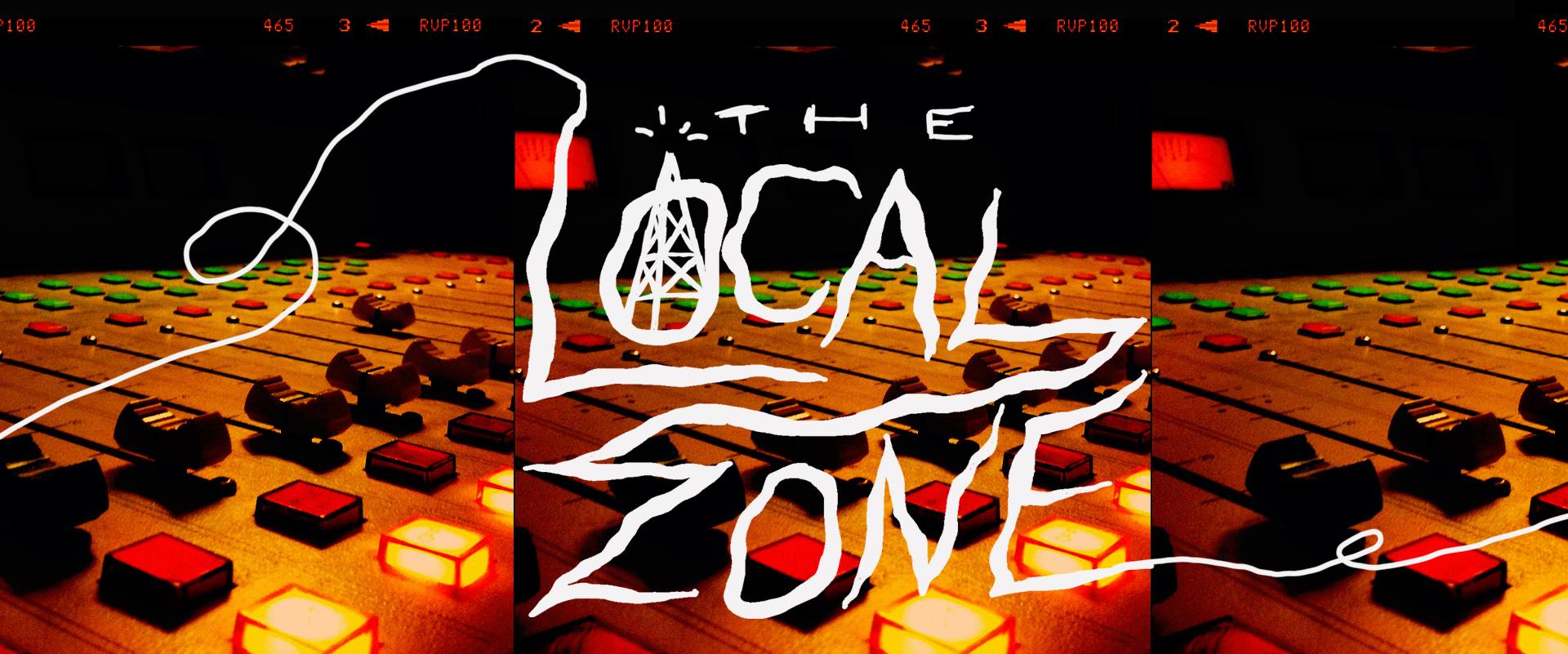 Local Zone is a weekly show that features local artists playing live music! It airs on Wednesdays from 7pm to 9pm on WUVT-FM.
Upcoming Performers
If you would like to see the schedule for Local Zone, check out our Facebook Page.
Missed a show?
Many Local Zone performances are available for free on the Internet Archive.
Local Zone CD
Started in 1988, the Local Zone was the brainchild of WUVT producer and DJ Howard Petruziello with the intention of promoting and exposing the local and regional talent, with the occasional national act coming through. In 2000, Bob Cardoni decided to re-boot the show, expanding it and featuring live bands every week - all styles, all genres. Now in its tenth year post-reboot, the Local Zone, while still continuing its mission to promote and expose the local and regional acts, has grown beyond the four walls of WUVT's Studio C. The Local Zone has begun broadcasting via remote, promoting its own concerts, expanded to feature interviews and exposés on artists, streaming content on the internet through our webpage and now, a compilation. It is our wish that you the listener will enjoy this collection of songs as much as we have enjoyed bringing you the Local Zone each and every week.

More personally I would like to thank the stream of hosts and engineers that have helped produce this show especially Bobby for bringing me in; Howard for creating this beast and Josh Arritt for almost everything and anything that I can think of; and of course all the bands and artists that I have had the pleasure of working with over the years. I would also like to thank Josh Peebles and Chimneysweep Records for helping me through the muck and mire of getting this cd made; Tim Kirk for the exceptional job of mastering these songs from the original recordings and to Dave Franusich for his graphic design of the package.

And thanks to WUVT-FM – Saving the World, One Listener at a Time
-- Len Comaratta, Executive Producer, The Local Zone
Live from Studio C - The Best of the Local Zone Volume 1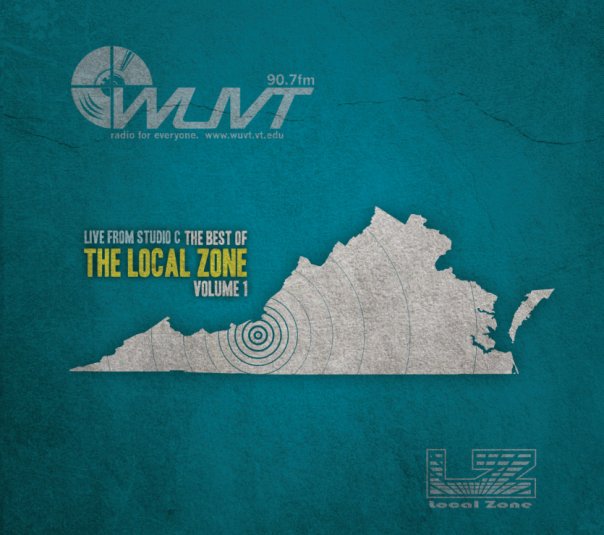 Facepaint
Jean Luc - Fivesies
Gents - White Lines
A Fine Line - Could Ask for More
Kat Mills - Motel Blues
Viben Oodle - Narc
Nancy and Two Meteors - Respirator
New Models - End Track
Dying for Anna - Absynthe
Appalachian Autonomous Zone - Purveyor
The Two Funerals - My Town
Snake Hollow band - Old Joe Clark
Jugbuster - Sugar Hill
The Porch Loungers - Sunshine Blues
Sol Creech band - Heart of a Lady
Sad Cobras - Bodycast
Social Studies - Don't Believe the Hype
The Trashbag Ponchos - One Time Only
Hostile 17 - Don't Think
Philip Uster and the House Floor - More Violence
Past Performers
note: this is an incomplete list
2019
2015
Feb 25 - Jocelyn Elizabeth
2014
Jan 29 - The Deer Run Drifters
Feb 05 - Pyro, Ohio
Feb 19 - Bigmama Joy
Feb 26 - Joshua K.
Mar 05 - Grapes
Mar 19 - The Yeps
Mar 26 - Don Babylon
Apr 02 - Amanda Dove
Apr 09 - Rebekah Todd
Apr 16 - Newman
Apr 23 - Andrew Reece
Apr 30 - RYZ
May 07 - Death Shroud
Aug 27 - Fat Catz
Sep 10 - The Beatnik Nightmare
Sep 17 - Jameel
Sep 24 - Ziggurat
Oct 01 - Indian Run Stringband
Oct 08 - Supatight
Oct 15 - Dr. Moon
Oct 22 - CC Cotes Band
Oct 29 - Interstellar Soul
Nov 05 - Sparky Weintraut
Nov 12 - Patrick G. + Auri
Nov 19 - Spectral Arts
2011
Jan 26 - WhiskeyTango
Feb 09 - Jason Rippy
Feb 16 - Joeby
Feb 23 - Nash Smith & Ganges
Mar 02 - Save the Flame
Mar 16 - Black Diamond Ramblers
Mar 23 - Robert Hull
Mar 30 - James Hood
Apr 06 - Wesley Fox
Apr 13 - Chase Coble
Apr 20 - Lesson Zero
Apr 27 - Johnny Van
Aug 24 - Turning Autumn
Aug 31 - Brandon Rice
Sep 07 - Secret Agent T
Sep 14 - Alliens
Sep 21 - Kat Mills
Sep 28 - Levi's Gene Pool
Oct 05 - Cameron Sean
Oct 12 - Cutt Thru
Oct 19 - Spongecake and the Fluff Ramblers
Oct 26 - Forrest Baldwin
Nov 02 - After Jack
Nov 16 - Marley Thorn
Dec 07 - Parasitic Twins
2010
Jan 20 - Dub Perry
Jan 27 - The Situationist
Feb 03 - Jugbusters
Feb 10 - Righteous Friendz Band
Feb 17 - ASIS
Feb 24 - Joshua Sizemore
Mar 03 - McNulty
Mar 17 - Firecard
Mar 24 - Jeremy Johnson
Mar 31 - Midnight Lounge
Apr 07 - Josh Sizemore
Apr 14 - Three Green Monkey's
Apr 21 - The Black Diamond Ramblers
Apr 28 - Windfall
May 05 - Thresher
Aug 25 - May May Fresh
Sep 08 - StereoFidelics
Sep 15 - Jason Byrd and Friends
Sep 22 - Ike as in Dwight
Sep 29 - Woofdog
Oct 06 - Joshua Sizemore
Oct 13 - Sloburn
Oct 20 - James Connors
Oct 27 - Right to Bear Arms
Nov 03 - Electro-Stephen
Nov 10 - Black Twig Pickers
Nov 17 - Randy Marany
Dec 01 - Pet Parade
Dec 08 - Bill Richardson
2009
Jan 21 - Poe Mack
Jan 28 - Unkle Funkle
Feb 04 - Grapes
Feb 11 - Groova Scape
Feb 18 – Big Lick Brass Band
Feb 25 – Where the Buffalo Roamed
Mar 04 - Appalachian Autonomous Zone
Mar 11 - Spring Break Recording w/ Nancy and Two Meteors
Mar 18 - Dubnium
Mar 25 - Facepaint
Apr 01 - The Okay Feeling
Apr 08 - Frantic Recovery
Apr 15 - Aggressor State
Apr 22 - The Reasons Were Legion
Apr 29 - Gents
May 06 - Godrik and Friends
Aug 26 - The James's
Sep 02 - Momentary Prophets
Sep 09 - Honor Amongst Thieves
Sep 16 - Triscale
Sep 23 - Twelve O'Clock Knob
Sep 30 - Paper City
Oct 07 - Euthanizer
Oct 14 - Chris Shepard
Oct 21 - Juxtaposition
Oct 28 - Words on a Shirt
Nov 04 - Kajima
Nov 11 - Mark Zander
Dec 02 - Phenomenal Phonetics
2008
Feb 20 - Xenolith
Mar 19 - Turbo P
Aug 27 - Just Marshall
Sep 03 - Jason Byrd
Sep 09 - Alex Culbreth
Sep 17 - Dear Olive
Sep 24 - Hostile 17
Oct 01 - Ill Omen
Oct 08 - Deral Fenderson
Oct 15 - Jumper K.O.
Oct 22 - The Inquisition
Oct 29 - Live LZ
Nov 05 - Sacred Harp
Nov 12 - Second-Order Logic
Nov 19 - Bitter Hill
Nov 26 - Speedsquare
Dec 03 - The Zuke
Dec 10 - Euthanizer
2007
Feb 07 - Watercourse Way
Feb 14 - Young Sinclairs
Mar 21 - Will Lattea
Sep 05 - True Levellers
Sep 12 - Bitter Hill
Oct 24 - VA Folk Jazz Trio
2006
Feb 15 - Two Funerals
Feb 22 - Barrow
Mar 01 - Crooked Road Show
Mar 15 - Beyond the Pale
Mar 22 - Vibe Oodle
Sep 06 - Tazer
Oct 04 - Stetsons
Oct 11 - Trashbag Ponchos
Oct 25 - Wading Girl
Dec 06 - Wes and the Tiny Sockets
2005
Feb 08 - Los Hombres Viejos
Mar 23 - Doc's Blues Review
Apr 20 - Dialectric
Aug 24 - Spbxmplfr
Sep 14 - Woodcock Johnson
Sep 21 - Cosmo S Omsoc
Sep 28 - Bob Browder
Nov 30 - Ethnic Detour
2004
Apr 07 - Foundation Stone
Apr 21 - Moon Tower
Sep 24 - Crystal Armentrout
Oct 13 - Suchard
Nov 17 - Hideki Tojo