Local Zone is a weekly show that features local artists playing live music! It airs Wednesdays at 7pm on WUVT-FM.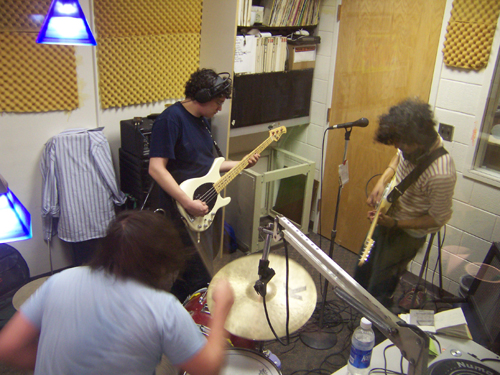 Upcoming Performers
There are currently no shows scheduled for the summer.
Missed a show?
Many Local Zone performances are available for free on the Internet Archive. We also have a list of past performances.
Local Zone CD
The Best of the Local Zone compilation CD is now available for sale in the WUVT office for $5.
Started in 1988, the Local Zone was the brainchild of WUVT producer and DJ Howard Petruziello with the intention of promoting and exposing the local and regional talent, with the occasional national act coming through. In 2000, Bob Cardoni decided to re-boot the show, expanding it and featuring live bands every week - all styles, all genres. Now in its tenth year post-reboot, the Local Zone, while still continuing its mission to promote and expose the local and regional acts, has grown beyond the four walls of WUVT's Studio C. The Local Zone has begun broadcasting via remote, promoting its own concerts, expanded to feature interviews and exposés on artists, streaming content on the internet through our webpage and now, a compilation. It is our wish that you the listener will enjoy this collection of songs as much as we have enjoyed bringing you the Local Zone each and every week.

More personally I would like to thank the stream of hosts and engineers that have helped produce this show especially Bobby for bringing me in; Howard for creating this beast and Josh Arritt for almost everything and anything that I can think of; and of course all the bands and artists that I have had the pleasure of working with over the years. I would also like to thank Josh Peebles and Chimneysweep Records for helping me through the muck and mire of getting this cd made; Tim Kirk for the exceptional job of mastering these songs from the original recordings and to Dave Franusich for his graphic design of the package.

And thanks to WUVT-FM – Saving the World, One Listener at a Time
-- Len Comaratta, Executive Producer, The Local Zone
Live from Studio C - The Best of the Local Zone Volume 1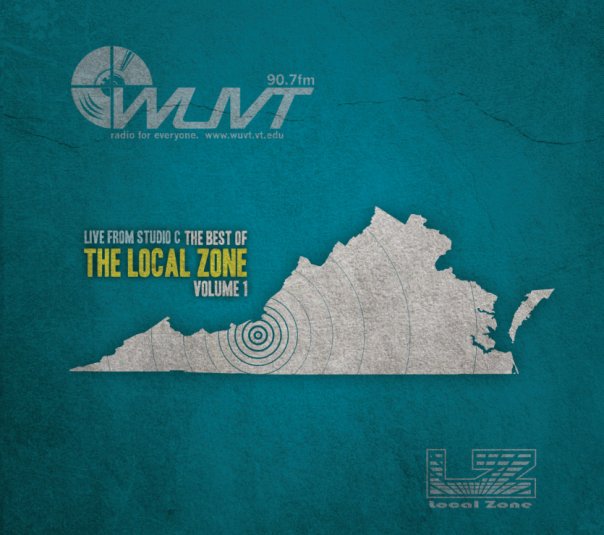 Facepaint
Jean Luc - Fivesies
Gents - White Lines
A Fine Line - Could Ask for More
Kat Mills - Motel Blues
Viben Oodle - Narc
Nancy and Two Meteors - Respirator
New Models - End Track
Dying for Anna - Absynthe
Appalachian Autonomous Zone - Purveyor
The Two Funerals - My Town
Snake Hollow band - Old Joe Clark
Jugbuster - Sugar Hill
The Porch Loungers - Sunshine Blues
Sol Creech band - Heart of a Lady
Sad Cobras - Bodycast
Social Studies - Don't Believe the Hype
The Trashbag Ponchos - One Time Only
Hostile 17 - Don't Think
Philip Uster and the House Floor - More Violence