Green Eggs and Jam is Back!
written by Justin Louie on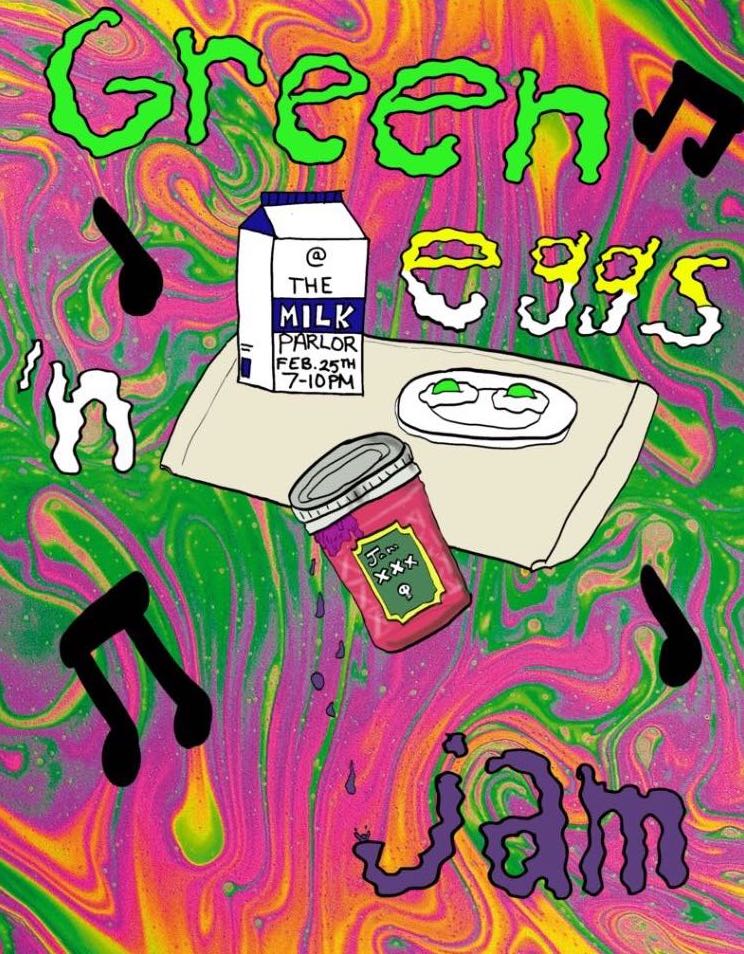 Oh yeah, we are bringing Green Eggs and Jam back! Jam out with your favorite college radio station tomorrow night (February 25th) at the Milk Parlor, starting at 7pm! It doesn't matter if you sing professionally or sing in the shower, play in an orchestra or play air guitar. Everyone is invited to come down to the Milk Parlor to jam out with WUVT this Mardi Gras!!