written by Emmet Hobgood on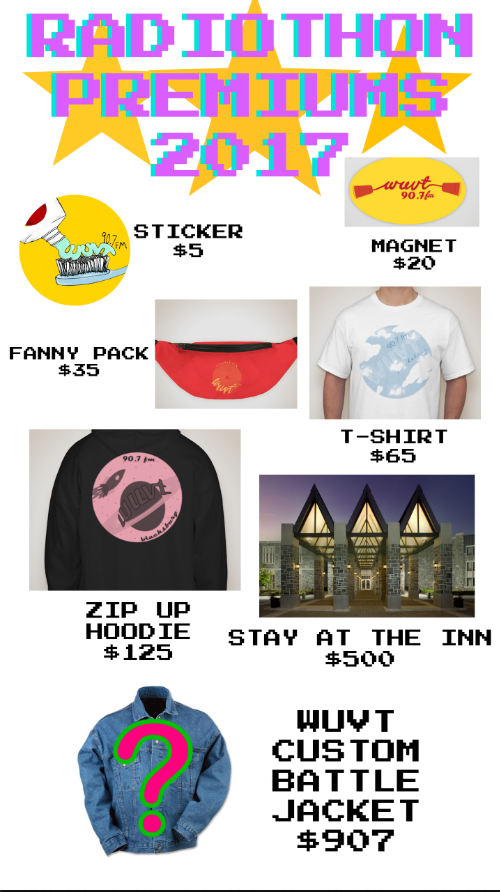 The moment is here. The staff at WUVT are pleased to bring you the premiums for this semester's Radiothon! With designs whipped up by our very own art staff, these premiums will have you lookin' good and reppin' your favorite radio station wherever you go!
All donors will receive premiums for their donation level as well as all levels below. We hope you donate to help us out in our goal marching towards $70k, and get some sick fanny packs in the process.
Click "Read More" for a text listing and some descriptions of the premiums!