written by Stephen Moxley on
Listeners... Alumni... WE DID IT
Thanks to the support of our wonderful listeners and alumni, WUVT now has a new mixing board in the FM studio and a new digital audio system. We wouldn't have been able to do it without the support of everyone who donated, and we are so, so thankful for the support we've received. You helped change WUVT in a major way, and this new equipment will help students discover the amazing experience that is college radio for a long time.
And we sound so much better! We've already received reports of our improved audio quality, on both the FM broadcast and the webstream on our website. Tune in now and see for yourself!
But there's still work to be done. Help us continue to bring WUVT into the 21st century and get the same equipment for the AM studio as we did for FM studio!
This Radiothon, we'll continue to work on completing the WUVT Needs Boards project and with your help, our station will be 100% digitized and modernized.
Welcome to a new era of WUVT Radio.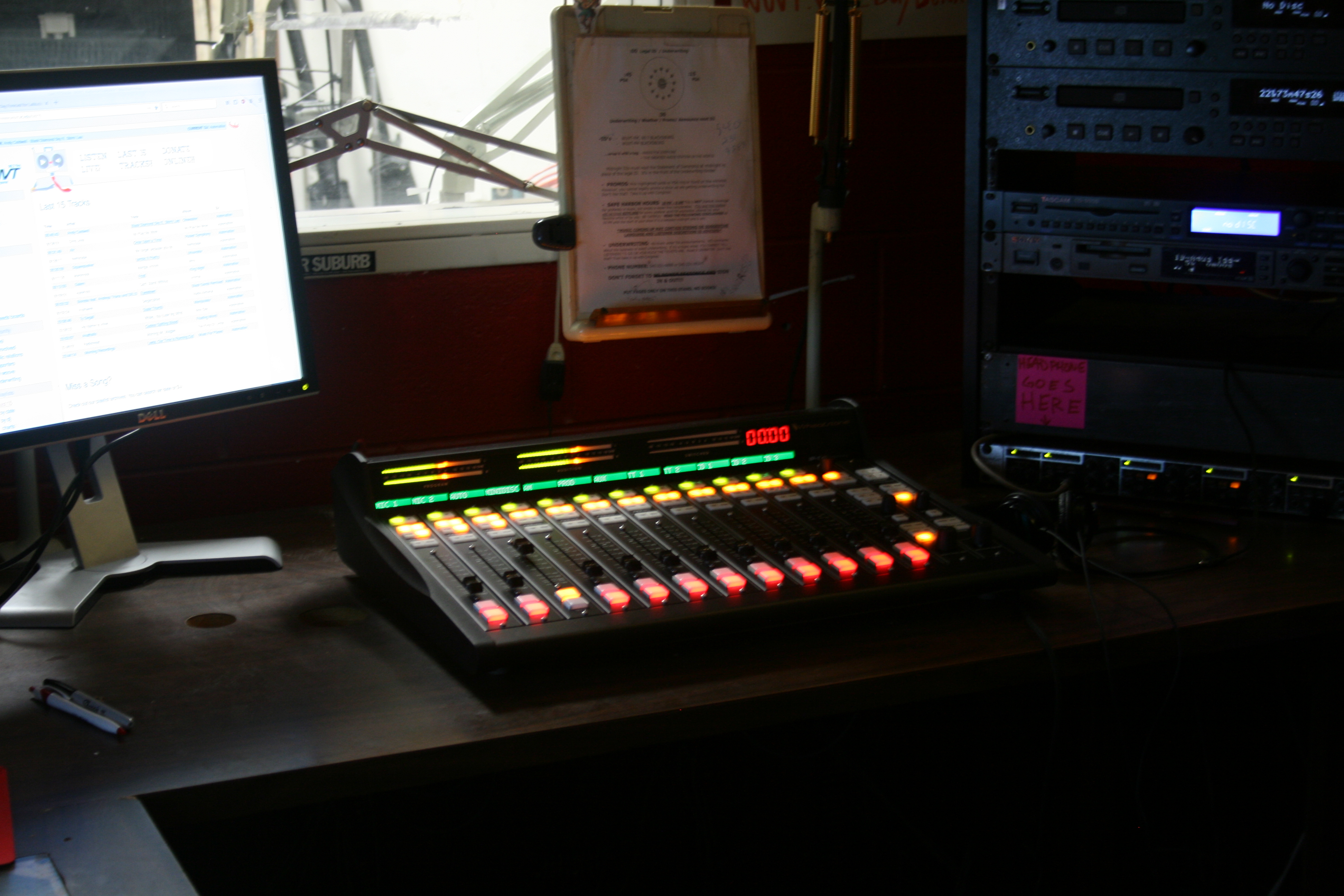 Click "Read more..." below for more info and for pictures of the new installation!