Want to be an on-air DJ?
WUVT offers a 6-week training program for prospective DJs in which you will get experience searching for music in our library, working with a broadcast sound board, and building playlists. To get started in the program, email our AM Program Director Ethan Harris. Admissions to training work on a rolling basis. Upon completion, you have a chance of getting your very own weekly show and broadcasting tunes to the NRV!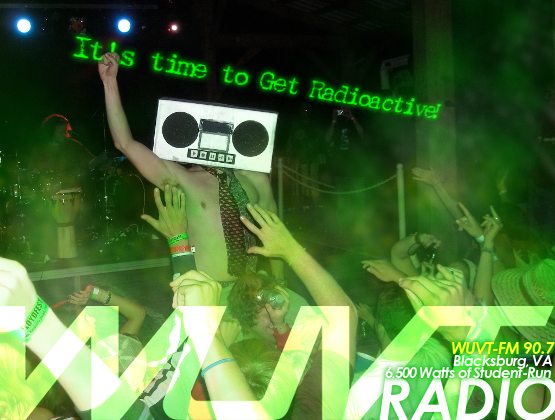 Want to get involved with WUVT?
If you want to get involved at WUVT, send an email to one or more of the staff heads for more information about their staff. Alternatively, and perhaps preferably, you can swing by our station at 350 Squires Student Center during that staff head's office hours.