Radiothon 2020 WUVT x Rising Silo Halloween Concert
written by Jason Maguire on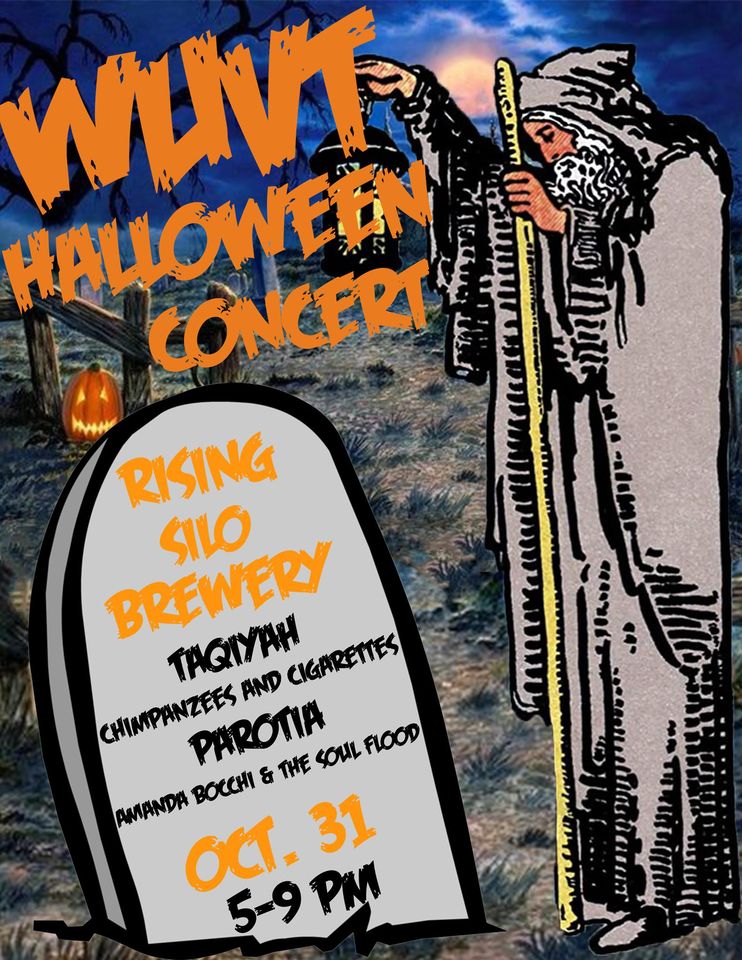 Saturday, October 31st WUVT is excited to announce that we will be hosting a concert with Rising Silo from 5pm - 9pm. Entry is free, and a mask is required. So come wear a costume, and celebrate a safe Halloween at Rising Silo! The setlist is as follows:
Taqiyah
Chimpanzees and Cigarettes
Parotia
Amand Bocchi & The Soul Flood
Hope to see you there!