Something's Coming...
written by Stephen Moxley on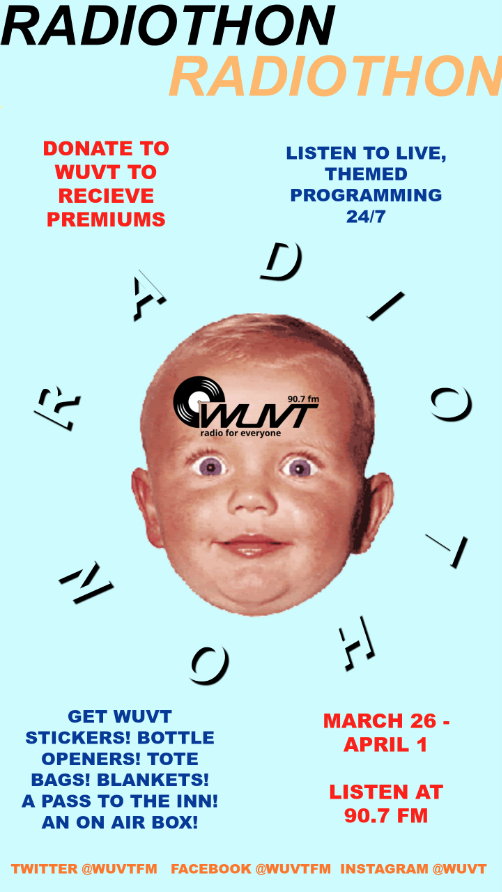 It's growing closer with each passing minute... It's hiding around corners and whispering into your ear at night... It's Radiothon! Our week-long semesterly fundraising event is almost here! This spring, our 70th anniversary celebration will take place from March 26th to April 1st. Our DJs have some amazing shows planned for our around-the-clock coverage and our staff is working overtime to bring you the best week of radio ever!
And we need your support! Our goal this semester is to raise $20,000 for our staion renovation project and our larger goal of $70,000. So if you love WUVT, show us! And when you donate, you'll get some amazing premiums to put in your home and on your body! We want to keep showing our love of radio to the New River Valley and the rest of the world.
Stay tuned for more information about this semester's Radiothon. The list of premiums, list of shows, and daily updates are coming soon, and you don't want to miss out! You can also follow along on our Facebook, Twitter, and Instagram accounts to stay on top of the craziness.
Thank you so much for supporting WUVT and don't forget to donate to the Greatest Radio Station in the World!