Premiums for Radiothon!
written by Justin Louie on
Radiothon starts tonight at midnight! Check out this semesters' premiums that you can get by donating to WUVT!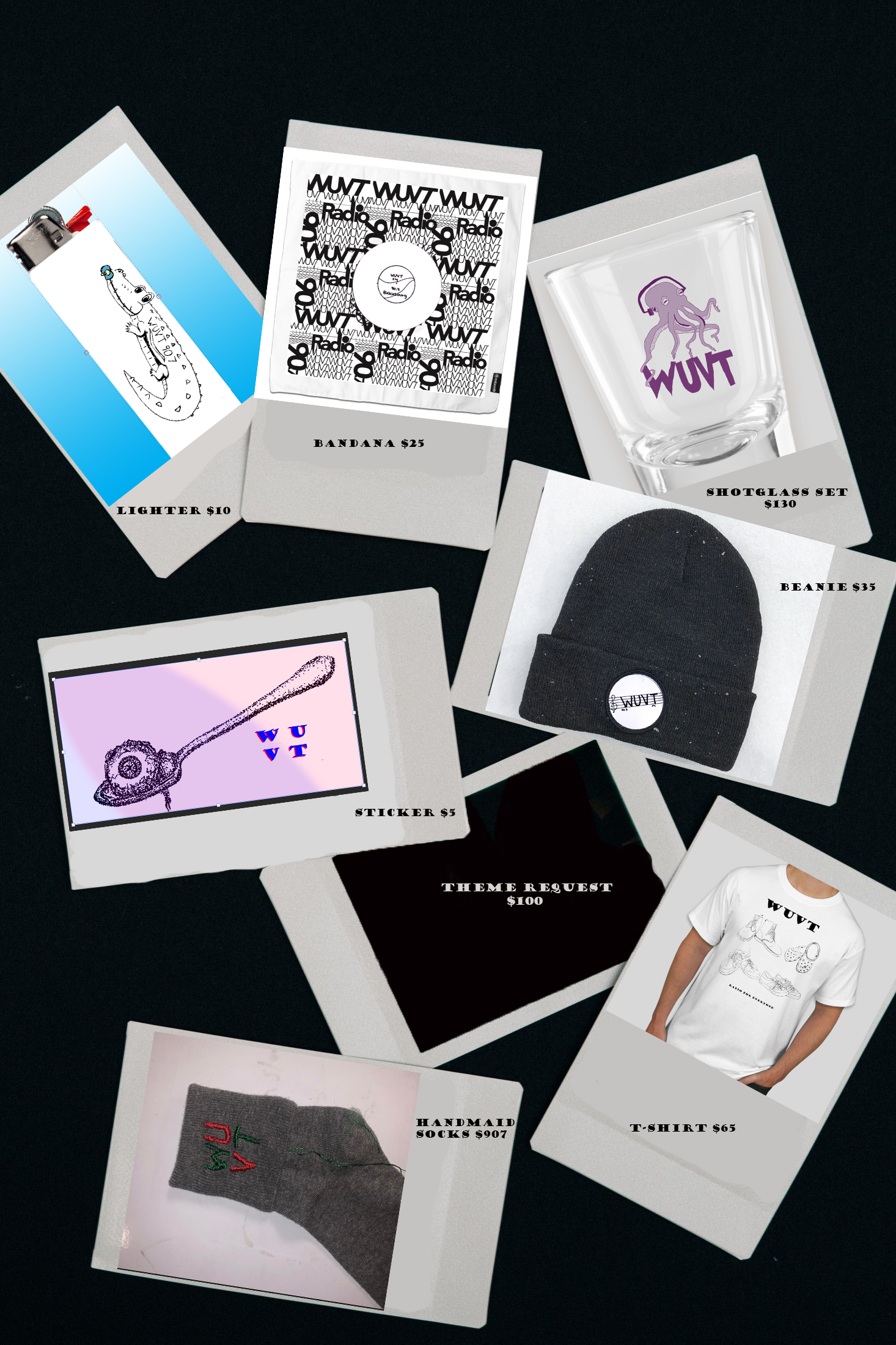 That's right! This semester's list includes lighters, bandanas, and even WUVT socks (from our very own Art Staff!) Click here for more info on the premiums!