written by Eric C. Landgraf on
Day one of the Greatest Week in Radio is winding to a close, and as it does, we here in the WUVT studios are jamming out to some smooth grooves from Cool DJ Cutty Sharp. If today wasn't enough to convince you that we have radio for everyone, we have the whole rest of the week with great themed shows for you!
If you're on campus, you should wander up to our remote (the big white box playing music) and spin this contraption: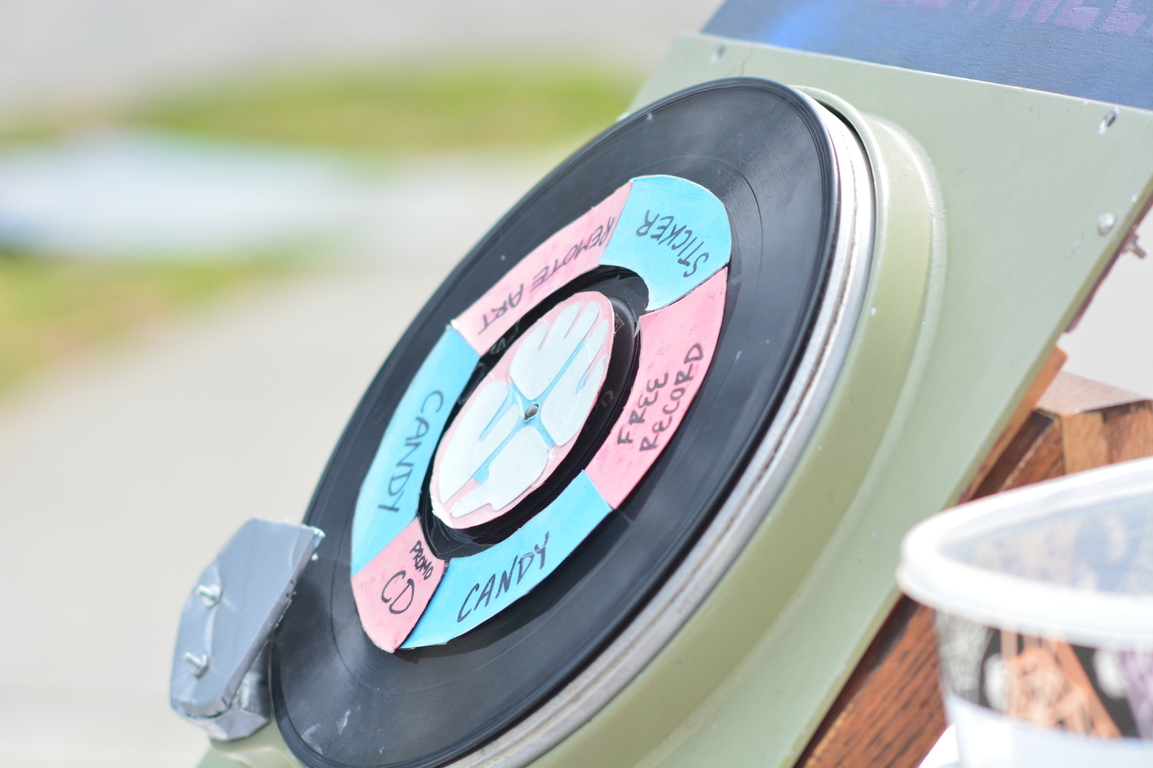 Click Read More for a message from our General Manager, Emmet Hobgood, and Tuesday's Programming guide!
And as always, keep listening to WUVT-FM, The Greatest Radio Station in the World!