written by Justin Louie on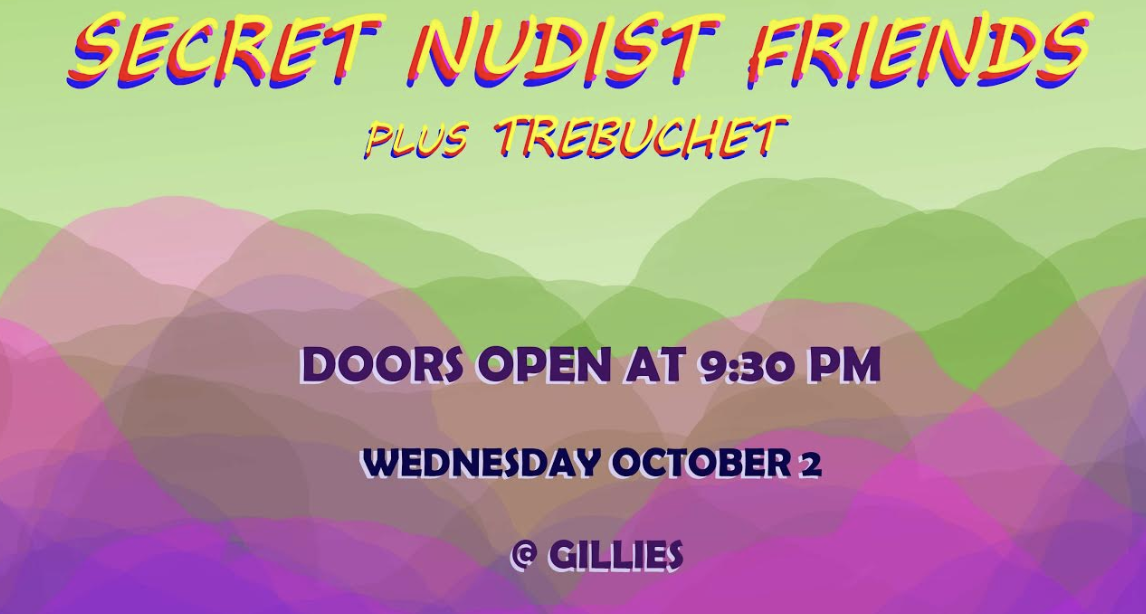 This Wednesday, October 2nd, marks the return of Gillie's Late Night and the first show of the semester! Doors to the show will open at 9:30pm, and the show kicks off at 10! For only 5 buckaroos, hang out with WUVT, Secret Nudist Friends, and Trebuchet this Wednesday! Hope to see you there!
Check out this very event on Facebook!